Welcome to lti Maafushivaru Maldives
YOUR LUXURY RESORT IN MALDIVES
A unique Island Experience in the Indian Ocean gem offering small island charm with contemporary architecture and bespoke finishing touches. In the pristine South Ari Atoll, Lti Maafushivaru Resort in the Maldives is just a 25-minute seaplane journey from Male and offers guests the idyllic island experience epitomizing all that one dreams of when thinking of the Maldives. An island over 350metres in length, Lti Maafushivaru is partially shaded by its lush vegetation encircled by white beaches adjacent to a spectacular house reef where myriad of fish calls home.
Our Villas
FIND THE ONE THAT SUITS YOU BEST HERE!
Luxury villas intimately finished with chic touches and must-have mod-cons in the Maldives.
Choose your sanctuary with uninterrupted bespoke views of the white sandy beach or the endless turquoise lagoon. Enjoy villas fully furnished with amenities and modern luxuries, enabling you to enjoy a relaxing break up close to nature.
Offers & Packages GET THE BEST RATES HERE!

Plan your Maldivian escapade with the best of what Lti Maafushivaru has to offer. Book direct with us for the best available rates and enticing inclusions.

View all offers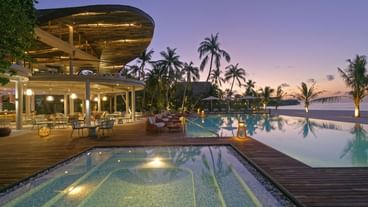 Stay a minimum of 5 nights at lti Maafushivaru for your Maldives resort holiday and take advantage of multiple exclusive benefits.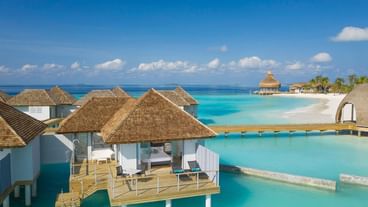 Plan early for your Maldives holiday and benefit with discounts of up to 30% from your room rates.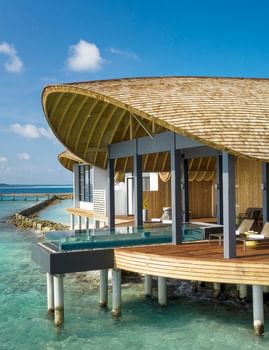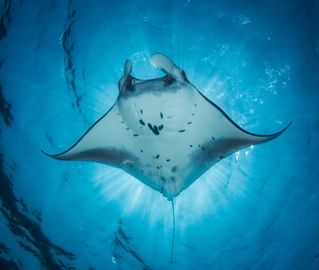 Discover More ENJOY A VARIETY OF EXPERIENCES

Delight yourself with an array of sun and sea activities. We tailor our list of things to do in the Maldives to keeping your requirements in mind and helps you feel adventurous and relaxed simultaneously.
The Re-Vibe Experience
information and bookings

opens in a new tab
With the upcoming festive season representing a much longed-for fresh start, lti Maafushivaru will be partnering with Ashtar Tashi and Kausar Sultana of The Re-Vibe Collective in December to offer guests a rich wellness experience to Reconnect with one's Inner-Self while on the island holiday. An opportunity for deep Cellular and Emotional Cleansing, specially curated packages are being offered to suit the guest's needs with a purpose of nurturing one's Mind, Body and Soul.The Re-Vibe experts, Ashtar and Kausar have combined experience of over three decades of working with people to find their Inner Light integrating psychology with various healing therapies and modalities.
The Re-Vibe Collective helps you to find your Inner Voice and Balance by unlocking your hidden potential and nurturing your mind, body and soul. It is an experience like a pause in between moments to discover a safe space in comfort and luxury to feel focus on your personal growth and to learn to lower your barriers to re-connect with yourself and people around you.
Book your package with The Re-Vibe Collective experts and allow them to help you unlock and release your true potential.
Terms and Conditions:
Book your package/s with the Re-Vibe Collective who will help nourish your soul and guide you how to go back to your life from holiday with peace in your soul and hope in your heart. Reach out to the resort at reservations@maafushivaru.com for further information and to book a package.
Lounge & Transfer
We will greet you upon arrival and escort you to the dedicated Lounge for you to relax in whilst you wait for your transfer flight.
Renewal Of Vows
Bespoke renewal-of-vows services are also organised on request.
Library Lounge
Coffee/tea service with books and magazines in different languages, and board games.
Swimming Pool
An infinity edged fibre-optic lit swimming pool is available for guests who prefer a dip in the cool fresh water.
Our Facilities OUR DREAM IS YOUR HAPPINESS

Facilities offered at our holiday resort in the Maldives include the Library Lounge, which features a tea/coffee service with books and magazines in original languages, and board games.

VIEW FACILITIES